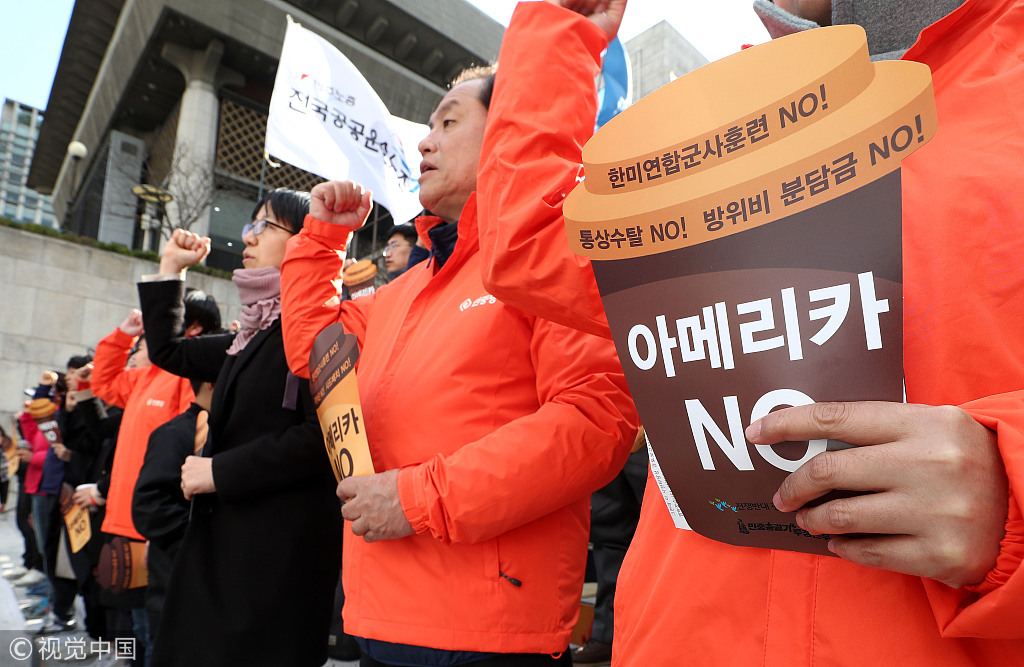 Trade unilateralism and protectionism conducted by the United States government will push more countries to unite and protect the World Trade Organization's rule-based multilateral trading system as they have generated negative impact to all parties.
  The Trump administration's economic strategy has shifted from forging reciprocal deals in 2017 to overall attack, not only against China, but also against a number of other countries, said Tu Xinquan, director of the China Institute for WTO Studies at the University of International Business and Economics in Beijing.
  His comments came after South Korea notified the WTO on Friday that it seeks to suspend tariff concessions on imported US goods worth $480 million, in response to US measures against South Korean imports.
  The US government imposed a steep tariff on imported washing machines and solar panels in February to protect American manufacturers, prompting a fierce backlash from South Korea and China.
  "I feel that the US business community has no idea about what the Trump administration wants," said Tu.
  Many US multinationals don't really care about the trade surplus as they only want to continue doing business with China. What Trump wants is not what the US companies and agricultural producers want, Tu said.
  Tu said the US side has ignored China as it has made gradual efforts in building pilot free trade zones, free trade ports and organizing the first China International Import Expo in Shanghai.
上一篇:Tariff cannot address the trade imbalance